What is the MBAT?
The MBA Tournament (MBAT) is a student-run 3-day sporting event that takes place on the HEC Paris Campus every year in May, with around 1500 MBA participants from 17 leading European business schools.
ESMT participated in the tournament for the first time, representing Germany along with Frankfurt. From the UK, came LBS, Oxford, Cambridge, Manchester, Cranfield, Lancaster and Cass. ESADE, IE and IESE represented Spain. Rotterdam and TIAS were the Dutch schools. St. Gallen and IMD came from Switzerland. The host, HEC, was the only school from France.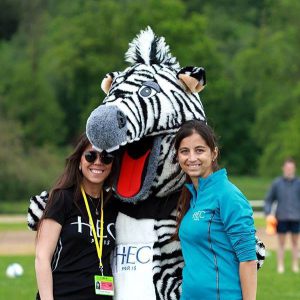 Sports:
Competitions included Badminton, Basketball, Beach Volleyball, Billiard, Chess, Cross Country, Dodgeball, Football, Table Football, Golf, Petanque, Poker, Rock Climbing, Rowing, Rugby, Salsa, Swimming, Table Tennis, Tennis and Ultimate Frisbee.
Participation in one sport with one team gives the school one point. A bronze medal gives the participant an extra point; a silver medal, two extra points and a gold medal, three extra points. Under that system, the number of participants is the main decider. Therefore, not surprisingly, the host HEC was the overall winner followed by LBS (sending around 200 students) and Oxford (sending 140).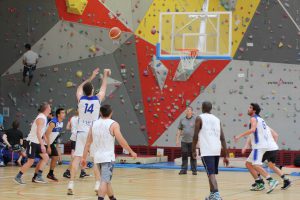 Networking and Fun:
Besides the sports competition, there is a lot of opportunity to network and have fun. When not in competition, the majority of students gathered around the lake, a beautiful green area in the campus, to drink, chill and chat. Dinner was served in the cantina, offering another chance to get to know people from other schools.
In each of the three evenings, everybody joins a huge thematic party fueled by alcohol and dance music. The first evening was the opening ceremony. In this gala party, young men and women dressed up with suit and business shoes would dance with giraffes, zebras and bears (school mascots), as well as athletes, who did not have time to dress up. The second evening was the battle of the bands. This extra music competition among the participant schools proved to be the best party. In the third evening, there was the closing ceremony, where winners could dance showing off their medals and trophies.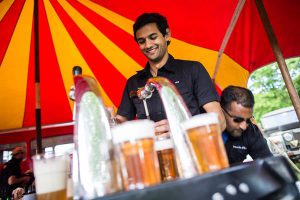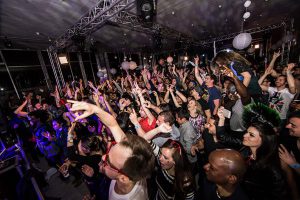 Organisation:
Located far from Paris, without easy access using public transport, HEC's main challenge was to host and bring back all the 1500 participants into the school and back to their accommodation every day.
Each participant student paid a fee of around 350 euros, which would include accommodation in a hotel close to HEC, transportation to the campus and three daily meals. A shuttle bus provided by HEC would pass at the hotels each 30 minutes (sometimes less than that, often more than that) to pick up students, reaching HEC in around 30 minutes. Once at HEC, you could pick up your breakfast and/or lunch (usually a banana, a sweet and a sandwich). In the evening, dinner was served in the cantina.
The highlight of the organisation was the payment system: a wristband in which you could charge some money. To buy alcoholic drinks or more food, you could simply show your band to the seller, who would swipe it over his or her phone. That decreased the queues dramatically and allowed us to pick up our drinks in a convenient way, without dealing with cash.
The downside was the transportation between hotels and campus, which took sometimes more than one hour to arrive. Many athletes could not reach campus on time of competition due to the lack of shuttle buses. Hotels were not an unanimity either. ESMT's hotel shower was not working on the second and third days, forcing us to take showers somewhere else. Finally, the arrival was chaotic. It was on a Friday, during public holiday, when public transportation was not running frequently. We needed more than three hours to reach HEC from downtown Paris or from the airports.