Since 2015, students attending European universities and graduate schools are invited to compete for prizes as individuals and teams in an innovation lab sponsored by some of the world's top brands. For the students, this Morpheus Cup and Morpheus Prize event provides an opportunity to present innovative ideas to potential industry employers and investors; for employers and investors, the event is insight into the talent and ideas developing on European campuses.
Below, ESMT MBA student Zenko Kawabata writes about competing for (and winning!) at this year's event.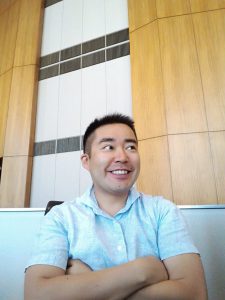 I came to know about the Morpheus Cup and the Morpheus Prize from one of the ESMT MBA office's Friday emails in January. It was the most hectic month for me, so it was not my intention to do any extracurricular activities like this. However, as I checked the details of the competition, I found out that all you need to enter the competition for the Morpheus Prize is to make and submit a 10-slide presentation.
There were indeed many different and interesting topics to choose from. I especially liked the format—sending only a 10-slide presentation—and how they stated that it should be "an entertaining presentation." I find that 10 slides are the right length to convey any idea, and I also agree that presentations should be entertaining.
So alongside my crazy school workload I started looking into each topic and brainstorming. After a couple of weeks, I came up with one idea: to find an innovative way of utilizing waste heat from data centers. The idea struck me as very good, and the more I thought about it, the more convinced I became.
The next step was obviously to collect supporting data and to analyze the idea's business and scientific aspects. Because I already had research experience in science and engineering fields, evaluating concrete figures was no problem. Taking a look at it from business aspects was where I could utilize learning from my classes. I applied concepts like sustainability and scale of production to back up my idea.
Even though I really enjoyed putting all the works together and finalizing the presentation, I had to pull a few all-nighters to meet the submission deadline. Staying focused on this project was absolutely no issue for me, because I truly liked and believed in my idea. I thought of forming a team but I had only three months to finish the project, and these three months were the busiest period of my already very busy one-year MBA program. Realistically, time constraints and scheduling would have made working together in a team problematic. Had I more time to prepare for it, I would definitely have done it in a team.
After submitting the presentation, I was very satisfied. I cared little about the result—for me, it is always like this. When I know I did everything I could and that I did my best, the outcome is trivial for me. So when I heard that my idea had won the prize for Best GreenTech Project, I was of course happy. But not as much as when I had finished my presentation!
All in all, I enjoyed the process of pitching my idea—a very core of entrepreneurship, very much—and I am actually already looking for the next opportunity to present my crazy idea to people. In fact, I already gave a one-minute pitch in the Entrepreneurship and the Start-up Challenge course that is taking place right now. I am considering taking it outside of classes, because my new idea is too crazy to develop in school. My classmates surely know how crazy it is!
Author Zenko Kawabata is an MBA candidate in the 2017 class of ESMT Berlin. Write to him at zenko.kawabata@mba2017.esmt.org.